You are here
Home
› Caribbean Retail Networks
Caribbean Retail Networks
Error message
Deprecated function: implode(): Passing glue string after array is deprecated. Swap the parameters in drupal_get_feeds() (line 394 of /home/changesltd/public_html/includes/common.inc).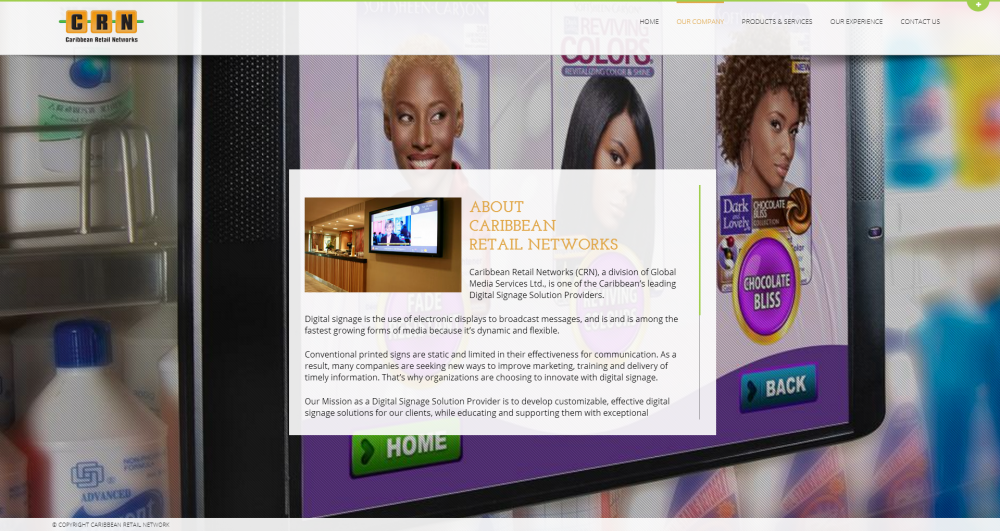 Project Information:
Caribbean Retail Network (CRN) is the Caribbean's leading Digital Signage Solution Provider. Caribbean Retail Network's clients use digital signage to relay information to employees, customers or the general public.
Services Provided :
Site Design
HTML
CSS2/3
PHP
MySQL
JavaScript/jQuery
Drupal Theming
Testing
Deployment
Applications Used:
Adobe Photoshop
Adobe Dreamweaver
Adobe Fireworks