You are here
Home
› San Francisco Parks Alliance
San Francisco Parks Alliance
Error message
Deprecated function: implode(): Passing glue string after array is deprecated. Swap the parameters in drupal_get_feeds() (line 394 of /home/changesltd/public_html/includes/common.inc).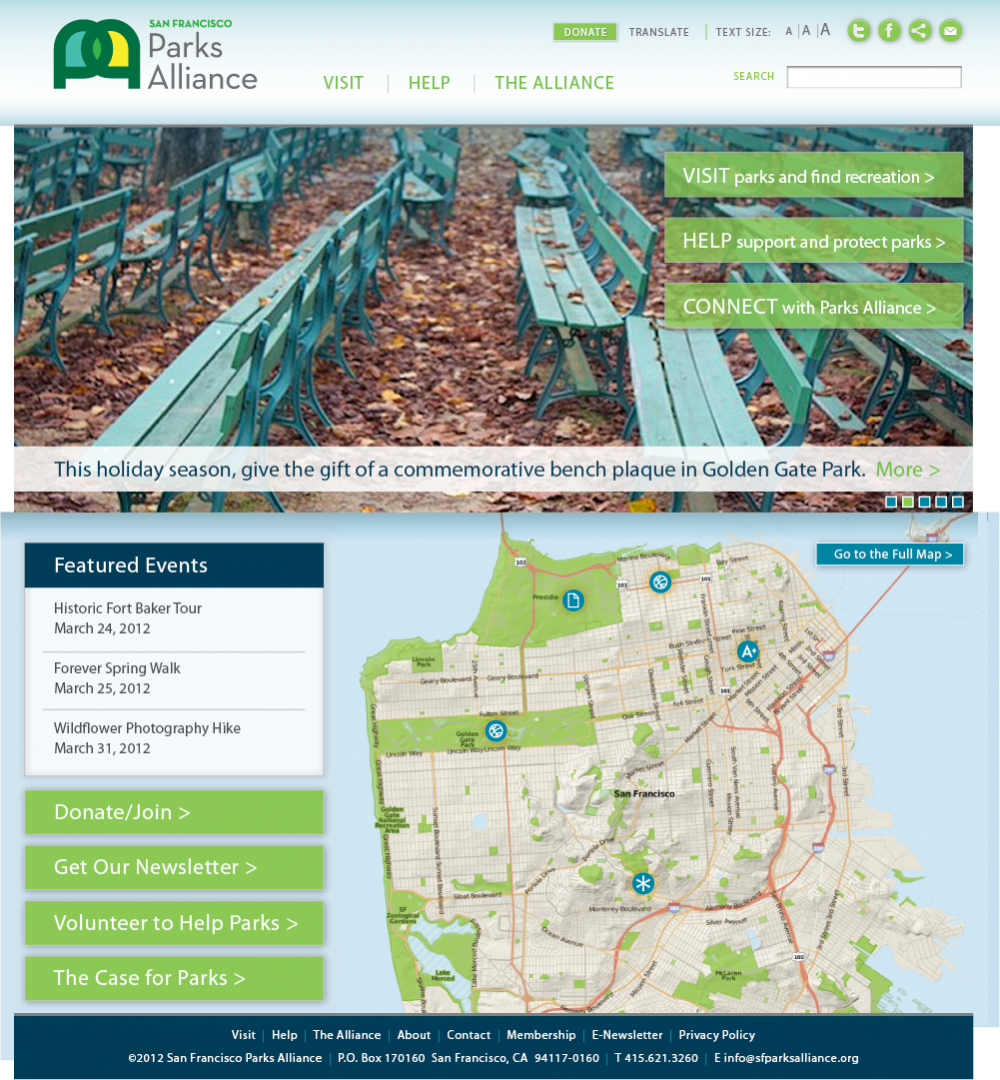 Project Information:
San Francisco's parks and green open spaces are deserving of a world-class, independent nonprofit organization which holds the vision for our parks, aligns community needs and civic engagement with accountable City government management, and supports parks improvement through philanthropic investments.
Services Provided :
HTML
CSS2/3
PHP
JavaScript/jQuery
Drupal Theming
Applications Used:
Adobe Photoshop
Adobe Dreamweaver
Adobe Fireworks