You are here
Home
› Raffle Brain Insitute
Raffle Brain Insitute
Error message
Deprecated function: implode(): Passing glue string after array is deprecated. Swap the parameters in drupal_get_feeds() (line 394 of /home/changesltd/public_html/includes/common.inc).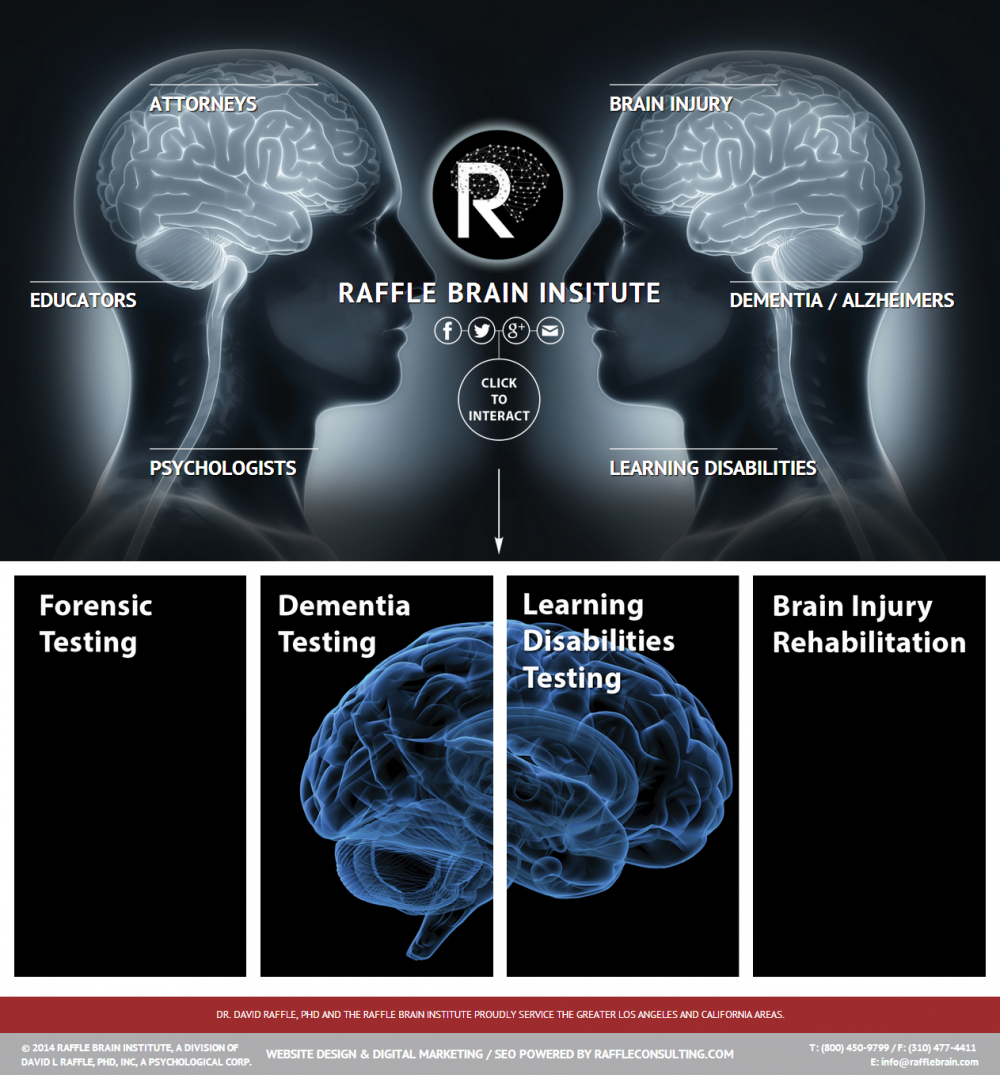 Project Information:
Dr. David L. Raffle, PhD, is a Licensed Clinical Psychologist PSY 25732 and Clinical and Forensic Neuropsychologist with with over 3 decades of experience working directly with children, adolescents, and adults with learning disabilities, traumatic brain injuries, sports concussions, and elderly individuals with Alzheimer's disease or dementia.
Applications Used:
Adobe Photoshop
Adobe Dreamweaver
Adobe Fireworks