You are here
Home
› The Jamaica Times
The Jamaica Times
Error message
Deprecated function: implode(): Passing glue string after array is deprecated. Swap the parameters in drupal_get_feeds() (line 394 of /home/changesltd/public_html/includes/common.inc).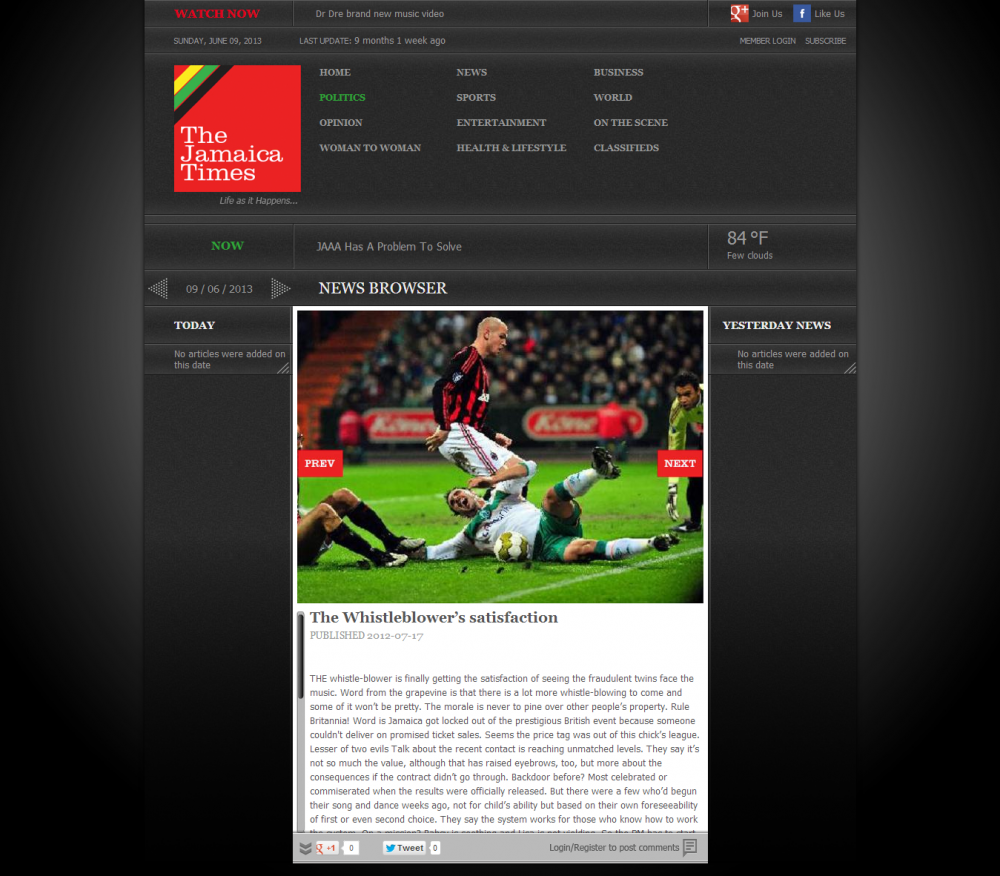 Project Information:
This web site is the successor to the current Jamaica Times website. Although the site is completed it has not yet been launch. The new site is now built upon the Drupal content management system and boast new features such the theater mode, an automated weekly newsletter and a new innovative design.
Services Provided :
HTML
CSS2/3
PHP
MySQL
JavaScript/jQuery
Drupal Theming
Testing
Deployment
Applications Used:
Adobe Photoshop
Adobe Dreamweaver
Adobe Fireworks