You are here
Home
› Harmych Facial Plastic Surgery
Harmych Facial Plastic Surgery
Error message
Deprecated function: implode(): Passing glue string after array is deprecated. Swap the parameters in drupal_get_feeds() (line 394 of /home/changesltd/public_html/includes/common.inc).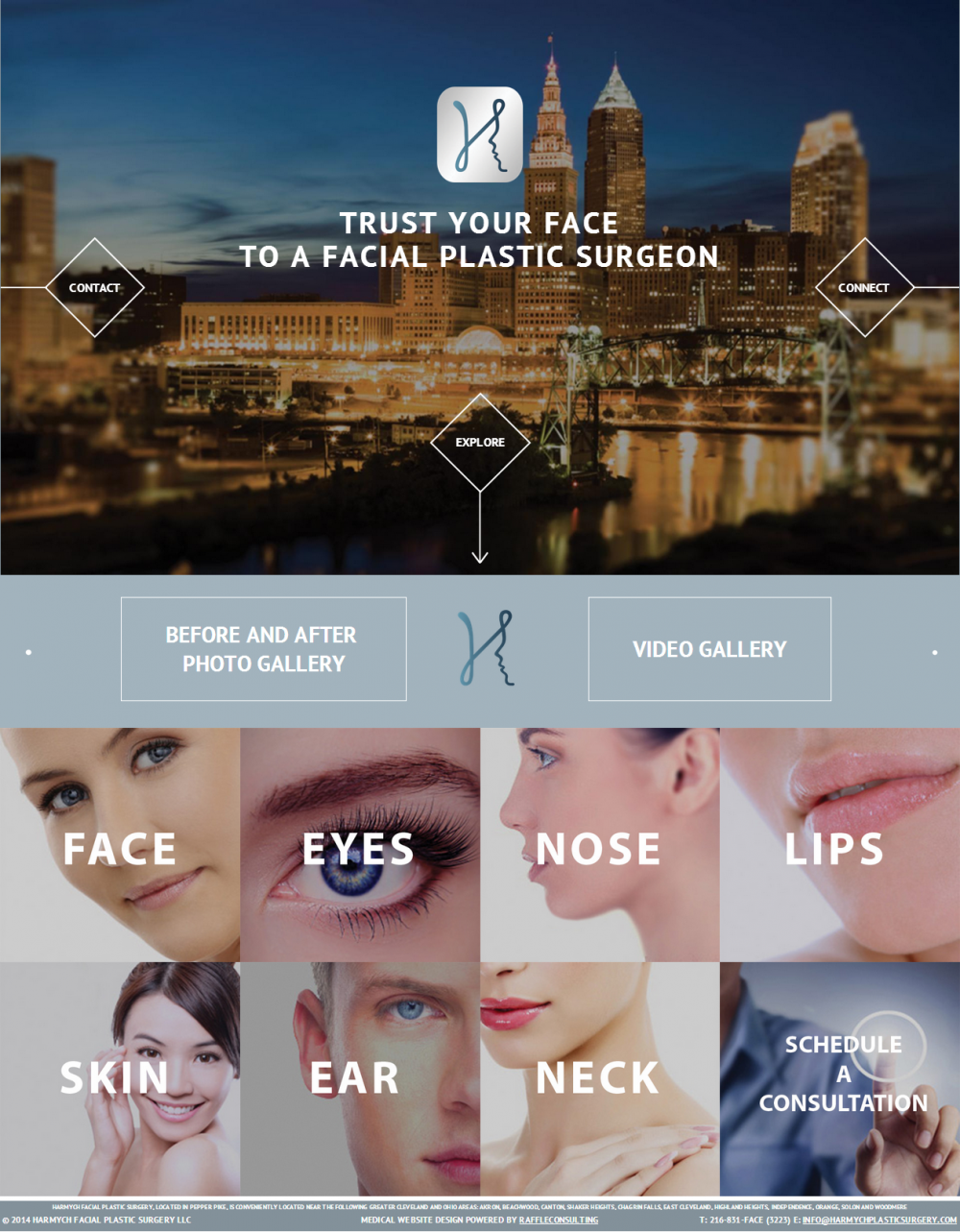 Project Information:
Located in Pepper Pike, Harmych Facial Plastic Surgery is the only cosmetic surgery practice, focusing exclusively on the face and neck, in East Cleveland. Thier team provides every patient with superior customer service and exceptional cosmetic results.
Services Provided :
HTML
CSS2/3
JavaScript/jQuery
Drupal Theming
Applications Used:
Adobe Photoshop
Adobe Dreamweaver
Adobe Fireworks